SEEDS 41. Viðey island & Culture night in Reykjavík
01.09.2009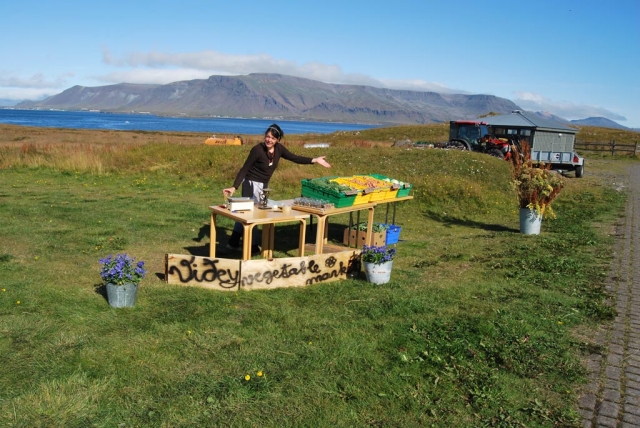 8 volunteers from 6 countries (Belorussia, Czech republic, Denmark, France, Germany and UK came to volunteer on Viðey island, which is situated just three minutes by boat far from Reykjaví­k and where is placed a famous sculpture by Yoko Ono Imagine peace tower.
The volunteers were working closely with our local host who was coming every day by boat to the island. The main task was to help to prepare Viðey vegetable market which was involving farming, harvesting and picking the herbs and vegetables. They were mostly harvesting the potatoes, turnips and picking caraway seeds on the island. We also helped to chop thistles which were growing all around the southern part of island. Chopping the thistles was very demanding work which had to be done with good tools and safety equipment. After many days they made the island much prettier and they managed to prevent the thistles growing again in the future.
They were really lucky, as at the time of our workcamp there was also a special event in Reykjavik called Culture Night. They decided with the volunteers to contribute to this event and help with SEEDS promotion as well. They organised a stall offering waffles for free and distributed more than 400 waffles among the Culture Night's visitors. They fund-raised enough money from this activity to pay for the petrol to go on a trip with the volunteers out of the city. They went for a wonderful trip to Vík, where they saw waterfalls, glaciers, Vík's famous beach with the special basalt column cliffs and caves. Their last destination was a natural swimming pool near to Skogarfoss.
They enjoyed our free time a lot: visiting the National museum in Reykjavík, They went whale watching and they went swimming quite often after our shifts.
Find your workcamp
Icelandic Experience
SEEDS main supporters