Icelandic coastline trash-free effort continues
03.05.2022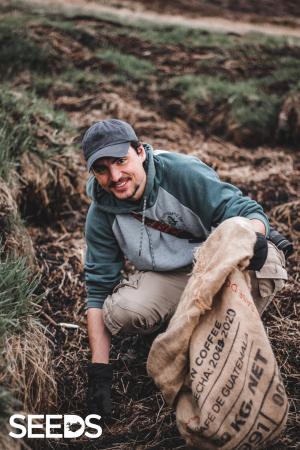 Environment & Photography – Spring in Reykjavik collected more than four cubic metres of trash!
They did not shy away from getting their hands dirty when collecting all the fishing nets, ropes, other waste and of course, large amounts of plastic bottles that pile up around shore with every tide.They were joined by Tómas from Blái herinn, who also contributed with his enthusiasm and drive.
SEEDS volunteers were also joined by a group of students from the Reykjavík Technical School, Tækniskólinn. This was a very successful clean up full of laughs, good energy and fun contributing to an important cause!
Find your workcamp
Icelandic Experience
SEEDS main supporters