Sun&Sea festival collab
31.05.2022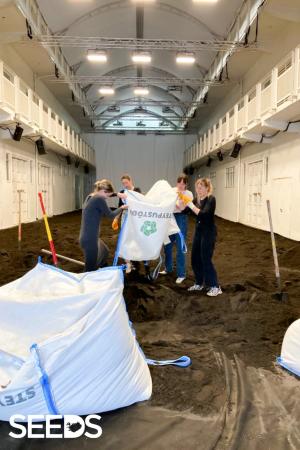 Helping out where we can!

This week our long-term volunteers and volunteers from camp SEEDS 014. Environment & Photography - Midnight Sun prepared the scene for the upcoming Sun&Sea festival.

The process of setting up the scene took four days during which volunteers unpacked bags of black sand, spread the sand across the floor of Reykjavík Art Museum, creating an artificial beach and made sure to make the backstage nice and cosy for all the artists and extras.

The festival is taking place in Reykjavík Art Museum this weekend and you are all invited!
Find your workcamp
Icelandic Experience
SEEDS main supporters