SEEDS & Blái herinn - In action in Akranes: 8 Tons collected!
17.07.2007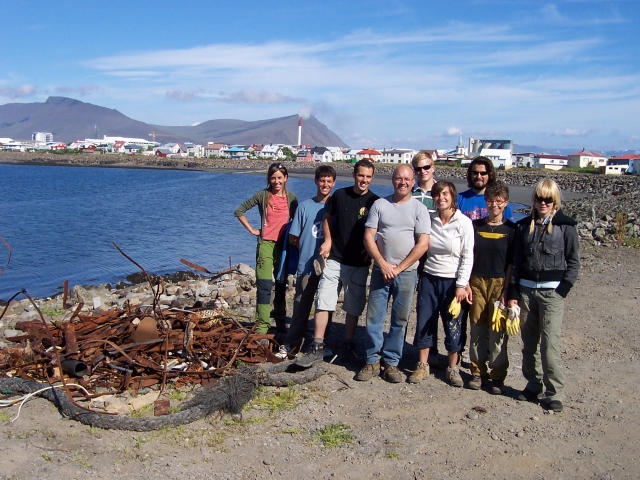 The group of volunteers participating in our project SEEDS 06 in Akranes joined efforts with the Blue Army, Blái herinn, and cleaned up part of the coastline in the town as one of our first steps of the newly established cooperation between these 2 Icelandic associations!
Yesterday, during the clean-up the coast-line action, we together collected more than 8 tons of waste at the shore. The collected waste was separated and put in different containers, to be taken to the recycling and metal gathering centers. We hope to continue developing this actions jointly with Blái herinn and are very glad and proud of the great impact of the joint action!
For more details, please visit our galleries section and see the pictures of the action. More information can be found at:
Find your workcamp
Icelandic Experience
SEEDS main supporters