My volunteering experience - testimony from Annie Heine, a long-term volunteer of SEEDS
27.04.2022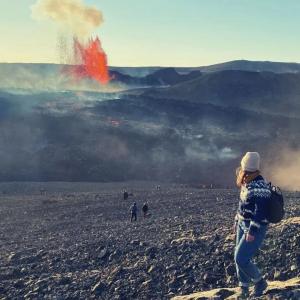 Annie Heine, former SEEDS volunteer from Switzerland wrote her testimonial about her experience as a long-term volunteer participating in the European Solidarity Corps program for young people who take part in projects that benefit communities.
Annie also took part in recording, editing and publishing her own podcast.
Thank you Annie for putting your incredible experience into words.
In the article Annie describes the two roles she was working in:
a PR and Communications voluteer in the SEEDS office
and then a hands-on experience of being an environmental camp leader in the workcamps
Read the full article here: "Mein EVS-Volunteering Projekt bei der NGO SEEDS Iceland" | SCI Switzerland (scich.org)
Find your workcamp
Icelandic Experience
SEEDS main supporters