SEEDS 001. Photography, Environment & Northern Lights
20.01.2020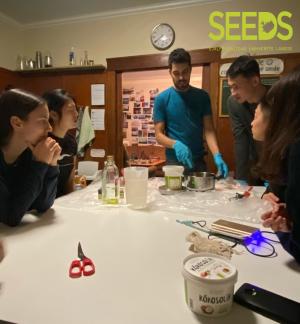 The first SEEDS Camp of the new year started on January 8, 2020 with a small group of participants in Reykjavik.
During our 10 days together we explored the city, went to the pool, which is an important part of the icelandic culture, learned about whales in the whale museum and we even got to celebrate a birthday.
In the photography workshop the participants learned all the basics to take good photos which they did on our excursions while exploring Icelands beautiful winter landscape.
To learn more about environmental protection we got to visit SORPA, which is the recycling center in Reykjavik, one of Iceland's power plants and we even made our own soap as we also learned about the environmental impact of cosmetics.

Thank you all for a great start of 2020 for SEEDS!
Lilia NEUHANN - Photomarathon coordinator
Find your workcamp
Icelandic Experience
SEEDS main supporters