SEEDS 053. The Famous Kjölur Road
21.06.2018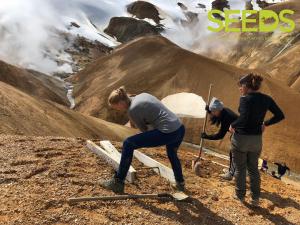 This workcamp was set in the stunning highlands between two glaciers in central Iceland. The area is famous for its breathtaking landscapes, snowy mountains and geothermal area.
The work consisted mostly of fixing the roads and sidewalks for hikers, picking the rubbish and cultivating the area in general.
In our free time, we enjoyed hiking and after a long dat we ended up in the geothermal hot spot.
Find your workcamp
Icelandic Experience
SEEDS main supporters