SEEDS 086 Nature conservation in the East fjords
31.07.2017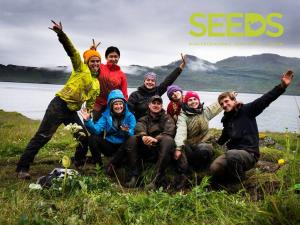 This camp consisted in two main tasks: removing lupines and rebuilding a path. Lupines are invasive in this part of Iceland. We removed as much as possible in riverbanks to keep the seeds from spreading in water streams. The path we worked on is very popular in this area. We worked with a path building specialist from the UK, who taught us how to do it. This was very interesting!
Our working place was very beautiful, with a view on Neskaupstadur's fjord. We even saw dauphins while working!
During our time off, we hiked, climbed the surrounding mountains and visited this wonderful area.
S.T.
Find your workcamp
Icelandic Experience
SEEDS main supporters