SEEDS 038. Growing Gardens in Reykjavík
03.06.2017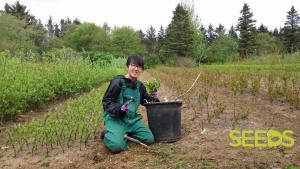 This camp was a unique experience , participants were able to sleep in the middle of the gardens in Reykjavik.
For our surprise we could use the conference room as a movie room and had a lot of fun movie nights. Locals made us feel very welcomed and helped us with appreciating even the smallest jobs, like picking up the weeds. Everyone of us had a special job to do with helping out the colleagues and the most satisfying was planting the trees and helping out in the greenhouses.
During the last days our hosts made us waffles as a thank you and made the whole experience even more special!
Find your workcamp
Icelandic Experience
SEEDS main supporters