SEEDS 042. Between glaciers and lava
01.06.2017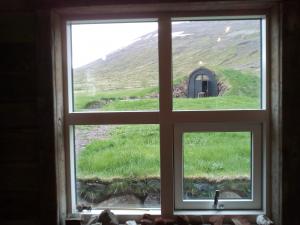 The workcamp was located in Husafell in the highlands of the West Iceland. We lived in a renovated farm with an amazing view of the lava fields.
We were a group of six people from Mexico, Italy, Germany, Slovakia and Slovenia. Our work included moving paintings and other artwork from one building to the other, making a stonewall, cutting grass and cleaning of the area.
In our free time, we often went to the swimming pool. We also organizes the excursion to the Golden Circle. On our last day, the host took us to a glacier where we could walk on the snow. The artist also did a concert for us on his stone harp.
K.G. & B.S.
Find your workcamp
Icelandic Experience
SEEDS main supporters