SEEDS 031. Work & Fun in the South
10.05.2017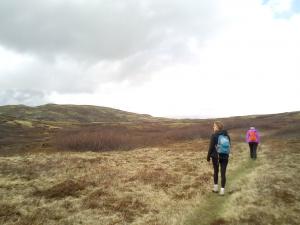 This camp was located in Ulfljotsvatn near the Thingvelir National Park. We lived and worked in the scout center and their camping site.
We were a group of seven people from France, Korea, Taiwan, Finland, Slovenia and Slovakia. Our tasks included cleaning the campsite, painting, organizing the storage areas, planting trees and many other tasks that were needed to be done at the center.
On our free days we did some hikes or visited the nearest towns. The area was very beautiful and the landscape is amazing. In the evenings we played cards and other games with other volunteers and staff from the scout center.
The volunteers left the camp happy and satisfied!
K.G. & B.S. & S.P.
Find your workcamp
Icelandic Experience
SEEDS main supporters