SEEDS 031. Skriðdalur - Crawling Valley (1:2)
13.06.2013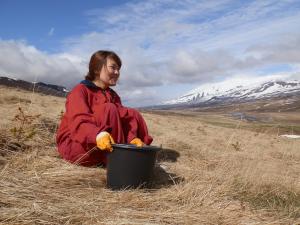 We were 8 people from seeds coming to help þora who lives in a very small farm in the middle of nowhere.
Surrounded by mountains, icelandic poney, sheep and trolls, we planted thousands of trees! We also give them lots of love by singing icelandic, russian, french, american or corean songs : It makes them grow bigger!
During the weekend, we've been meeting several other icelandic people : an icelandic cowboy on an icelandic poney who gave us the chance to ride them, a 90 years old collectioner of rocks and a fisherman who could talk to the trolls!
Nina Dorey
SEEDS Workcamp Leader
Find your workcamp
Icelandic Experience
SEEDS main supporters