SEEDS 040. Hitting the slopes - Skalafell & Blue Mountains
12.07.2012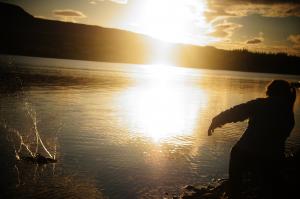 The sun, the fog, the rain, we experienced lots of different weather in Bláfjöll. Still we managed to paint ski cabins and clean the area finding so many treasures under the chairlifts.

But the real treasures were not on the slopes but hidden in the lava fields surrounding the area. Many caves, some very wide, some extremely small, forcing us to crawl to get inside.

We now leave the area in the hand of the next workcamp believing they will enjoy it as much as we did.
Mathieu - SEEDS Workcamp leader
Find your workcamp
Icelandic Experience
SEEDS main supporters