SEEDS 017. Far far away! Icelandic heritage - Newly formed friendship!
13.06.2012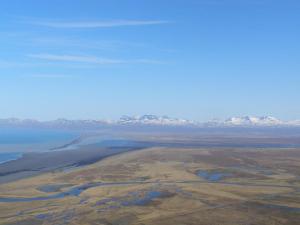 At the end of a wonderful two weeks in the East, we have left our volunteers and the host with a heavy heart but full of great memories.

After cleaning and preparing the museum for the opening day ahead of schedule we spent a slightly more relaxed week making chicken wire manikins, marking a walking path in the area and translating some information for the museum into Italian and English. We had formed a close relationship by this time and spent the days laughing and joking and performing gigs for our many woollen fans – the sheep!

We had a great time during the weekends; we took several trips to thermal springs and beautiful locations in the surrounding area using the host's car. Molto Benne!
Hugh Hammond - SEEDS Workcamp Leader
Find your workcamp
Icelandic Experience
SEEDS main supporters