SEEDS 013. Natural heritage in the far East - Halfway there!
27.05.2012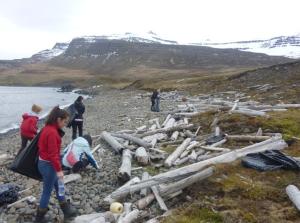 After a very long drive we arrived here at the very eastern end of Iceland on the night from Monday to Tuesday. On the way we learned how different the weather can be here in Iceland. We left the sunny Reykjavík and entered a sandstorm followed by rain and strong wind and later even snow!
Our first task here was cleaning the beach from garbage and wood. After that we helped here on the farm with different works like for example repairing paths, feeding the animals and even collecting poo from last years cows.
Our hosts are great and provide us with many stories about Iceland and the region here. We even found a new friend, a little baby lamb and seventeen ducklings!
Next week we are going to plant trees and after that we will move to the nearby town to help the locals with creating a park on an old landfill.
Gernot, SEEDS Workcamp leader
Find your workcamp
Icelandic Experience
SEEDS main supporters