SEEDS 30. Meet us, don't eat us!
04.07.2011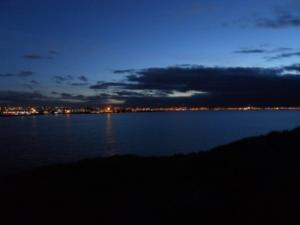 Meet us, don't eat us!
This would be your favourite phrase for two weeks in the whale protection workcamp! You will have the chance to work in contact with an expert in whale protection, to have better knowledge about this huge and fascinating animal!
You will work with other volunteers from all over the world in the capital of Iceland and you will have the possibility to discover Reykjavik and its culture! You will spend the day working in the harbor and in the city centre speaking with people, doing a flash mob, cooking biscuits and waffles, all to convince tourists not to eat whale in the restaurants!
Thanks to one of the biggest whale watching companies you will also have the opportunity to have a trip and see real whales! And at the weekend visit the nearby area of Reykjavik!
Chiara FERRARI MELILLO (SEEDS workcamp leader)
Find your workcamp
Icelandic Experience
SEEDS main supporters