World Environment Day - Alþjóðlegi Umhverfisdagurinn (June 5)
30.05.2011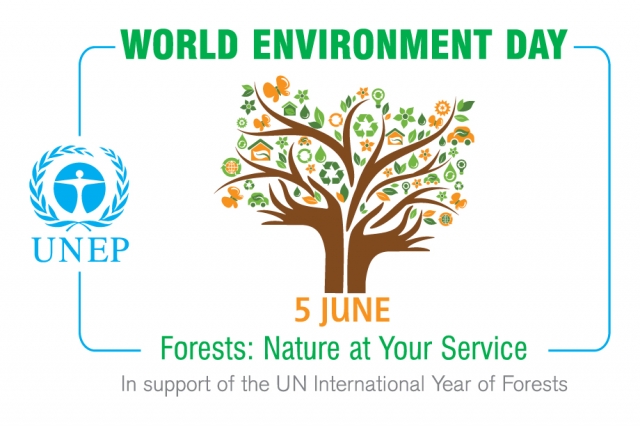 Alþjóðlegi Umhverfisdagurinn (World Environment Day) er árlegur viðburður þar sem markmiðið er að fá heimsbyggðina til að taka þátt í jákvæðum aðgerðum í þágu umhverfisins.
World Environment Day (WED) is an annual event that is aimed at being the biggest and most widely celebrated global day for positive environmental action.
The following events will be held in Reykjavik to mark the occasion!
EVENTS

12:00 Joe Foley - Digital Manufacturing and Personal Sustainability
12:30 Ruth Shortall - Green Information Technology
13:00 Morten Lange - The Societal Benefits of cycling and its Monetization
14:00 Smári McCarthy - Ecological Resilience of Monetary Systems
14:15 Jackie Mallet - Fractional Reserve Banking - Theory and Modeling
15:00 Björgvin Ragnarsson - Bitcoin and Cryptocurrencies

Location: Reykjavik University
Critical Mass!

14:00-15:00: Critical Mass Reykjavik is organising a bike ride - get on your bikes and get noticed!

Location: starting at Hlemmur and finishing at Ingolfstorg.
Litli Bóndabærinn café (Laugavegur 41) will be open with coffee and snacks for participants afterwards.

Green Kids

14:00 - 17:00: Face-painting and environmental education for kids at Litli Bóndabærinn Café sponsored by GREENQLOUD.COM
Location: Laugavegur 41
In association with:

Hakkavélin (http://hakkavelin.is)
SEEDS (http://seeds.is)
Greenqloud (http://www.greenqloud.com)
Natturan.is (http://natturan.is/frettir/sida1)
Green Drinks Reykjavík (http://www.greendrinks.org/--/Reykjavik)
Litli Bóndabærinn Café (http://www.facebook.com/pages/Litli-Bóndabærinn/134390559963224)
Breytendur-Changemaker Iceland (http://is-is.facebook.com/breytendur)

For more info on World Environment Day see the following link:http://www.unep.org/wed/about
Find your workcamp
Icelandic Experience
SEEDS main supporters