SEEDS 06. Ísafjarðardjúp: Nature & Fun in the Westfjords (1:3)
08.05.2011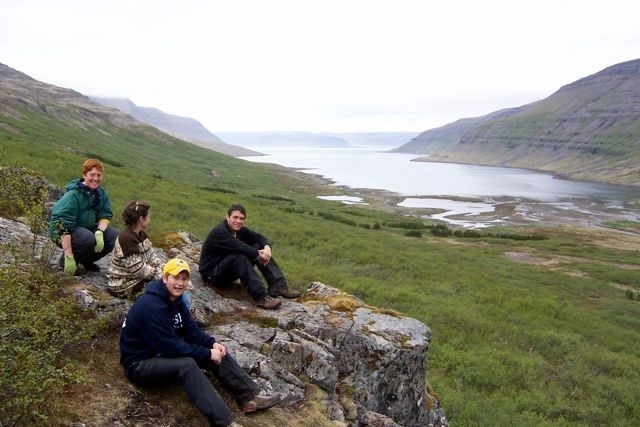 Last Friday SEEDS volunteers from around the world embarked on a journey to the magical Icelandic Westfjords.
Travelling north from Reykjavik, the SEEDS minibus crossed mountains and valleys, winding in and out of each fjord. We made stops along the way to take pictures of abandoned farmhouses, snow covered mountains, and grazing Icelandic horses. The workcamp location is at the end of a long, sheltered fjord in a guesthouse. We are being hosted by the family that owns and runs the guesthouse, which includes a natural hot pot, swimming pool, greenhouse, chicken coop, and beautiful natural surroundings.
We are helping the family construct a cement building that will serve as lodging for visitors and as a common area where people can hang out and play games.
Building a house out of cement is difficult work but we are well fed by the kitchen of the guesthouse and we get to relax in the hot pot in the evenings.
Luckily, we are in one of the sunniest areas of Iceland and so far the weather has been ideal for seeing the sites of the area. During our free time, our hosts have taken us on horseback riding tours using their own horses. We have explored the nearby fjords by kayak. Plus, we will be doing lots of hiking, climbing the nearby mountains to get a good view of the surrounding fjords.
Through our work, we are helping an Icelandic family in an isolated area. Also, we are experiencing the beauty of the Westfjords.
Find your workcamp
Icelandic Experience
SEEDS main supporters