SEEDS 58. Ísafjarðardjúp: Nature & Fun in the West Fjords (3)
07.10.2010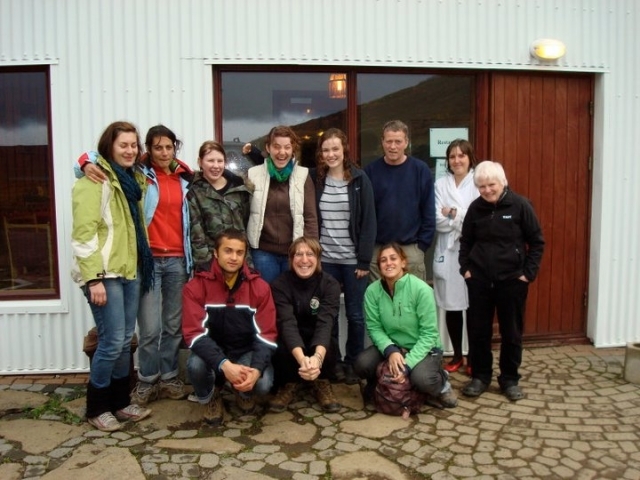 Towards the end of September 2010, a group of SEEDS volunteers headed out to Ísafjarðardjúp in the westfjords, to help the locals for the third time in the season of 2010. The group consisted of 8 volunteers from 4 different countries: France, Germany, Israel and Italy.

The work consisted of many different tasks. From planting trees to gardening around some new houses to constructing cement walls. Even though work was hard somedays, it was satisfying to see a result in the end, that will help improving the area and thus the tourism of the whole region.

Ísafjarðardjúp is indeed one of the most remote areas with no neighbours close by, but surrounded by beautiful mountains and rivers - especially in all those wonderful colours of the Icelandic autumn. In their free time SEEDS volunteers enjoyed hiking over the blueberry hills as well as horseback riding or kajaking around a seal colony in the fjords. They also made daytrips to the glacier in the westfjords as well as to the big city of westfjords-Ísafjarðardjúp. The evenings ended in one of the local hot pots underneath the stars, enjoying the magic of aurora borealis - if the volunteers were lucky.
Find your workcamp
Icelandic Experience
SEEDS main supporters