SEEDS 43: Eyrarbakki - stepping back in time
18.08.2010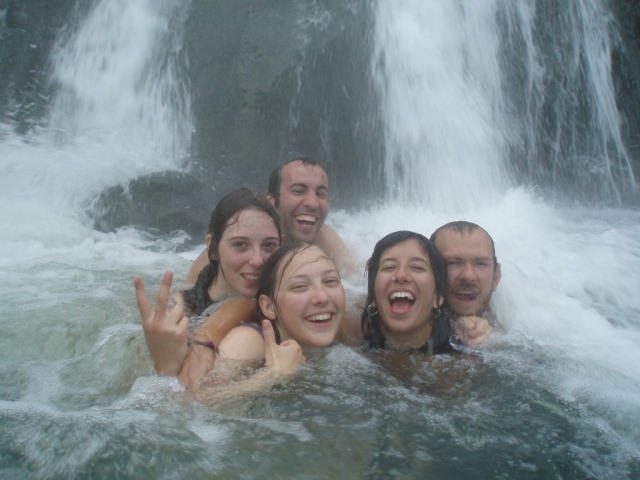 16 SEEDS volunteers from 10 different countries - Czech Republic, Japan, United Kingdom, Taiwan, Germany, Italy, Sweden, Spain, Belgium & Latvia joined together for two weeks between 3rd and 17th of August in the small harbor town Eyrarbakki to step back in time for Eyrarbakki's birthday celebration festival.
We mainly helped to prepare the place for the festival. We made a new outdoor place, cleaned up the inside hall for a concert and arranged the local flea-market. We were helping other locals to get ready for the festival. Our favourite task was a big drawing inside the hall - we all drew famous buildings from our countries and made the room look fantastic! During the festival we were helping out also the locals by cutting vegetables for the famous Icelandic meat soup that was served during the festival for all guests.

We were lucky to listen and to see traditional Icelandic music and dances as well to observe how people are celebrating. It was great experience! Our free days were spent in traveling - we visited the town of Stokkseyri and its ghost museum, Hveragerði and its hot springs and hot rivers as well as Vestmannaeyjar(the Westman Islands). Not surprisingly one of the most memorable experiences was swimming in a warm waterfall in Hveragerði. We also had the great opportunity to see Northern Lights for the first time in our lives right above Eyrarbakki!
Find your workcamp
Icelandic Experience
SEEDS main supporters