Réttir & museum project - SEEDS 78. Nature & Culture in the South of Iceland
29.09.2010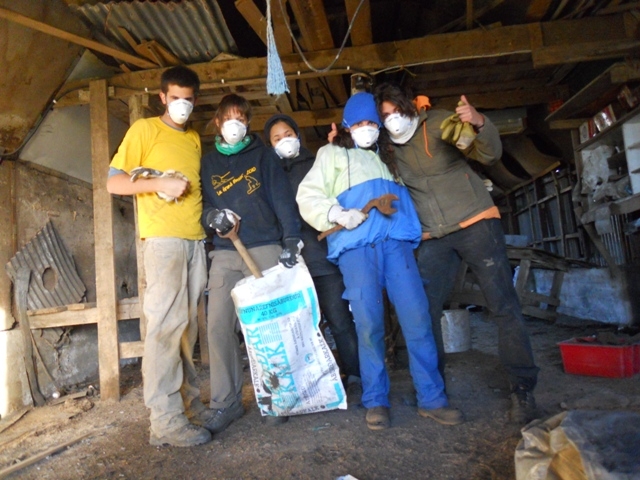 SEEDS volunteers joined the farmers in Þykkvabæjarklaustur for two weeks of an amazing life. It is a magic place in a flat area between Vík and Kirkjubæjarklaustur.

The work there was diverse: we took part in farm life by helping to milk cows and by collecting sheep from the mountains - the famous Icelandic Réttir. It is the collection of sheep at the beginning of September and the distribution to the different owners in the region. We also went to the beach for collecting drift wood and garbage in order to build sculptures out of them.
We also needed to mark the hiking trail by putting sticks; to help with realizing a very interesting museum project about life in old times here in Iceland; to paint one of the house walls. In our free time thanks to our host who drove us around we went for discovering amazing non-touristic places - also the glacier lagoon that is incredibly beautiful place. We even had a chance to see the beautiful northern lights.

The group worked very well, we had good team atmosphere and team spirit and lot of fun. Thanks to this project, we had a unique chance to get to know the Icelandic culture and way of life from deep inside, which we loved and enjoyed a lot.
Find your workcamp
Icelandic Experience
SEEDS main supporters