SEEDS volunteers map bicycling routes in the south of Iceland!
07.08.2010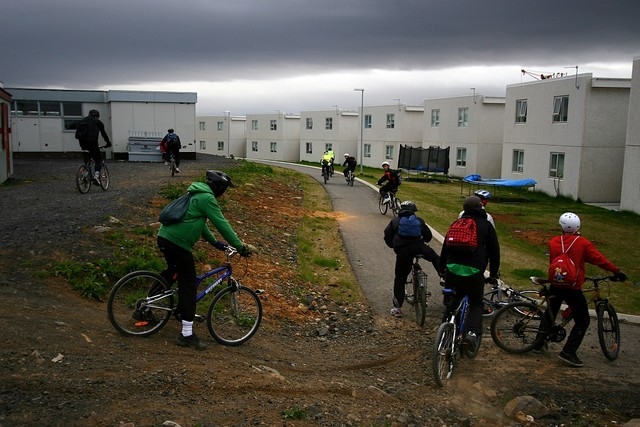 Between the 24th of July and the 6th of August a team of 8 SEEDS volunteers cycled through the south of Iceland.

Our main task was mapping enjoyable bicycle circuits in villages in the south of Iceland. The routes that we mapped will be made into pamphlets that will be available for people bicycling in Iceland. We started from Reykjavik and went east, passing through Hveragerði, Þorlákshöfn, Eyrarbakki, and Selfoss and ending in the Environmental Educational Centre of Alviðra.

During our trip we slept in many different types of accommodation: schools, a swimming pool building, and a sport centre. Every day was a new adventure! Apart from mapping bicycle routes, we had several great experiences: We helped the staff at a horseback riding school, met people from local sport associations, and fixed local peoples' bikes.

In our free time we bathed in the famous warm river in the valley of Reykjadalur, went on hikes, rode horses, and of course- cycled!
Find your workcamp
Icelandic Experience
SEEDS main supporters