SEEDS 44. Nordisk Panorama & Reykjavík
03.10.2009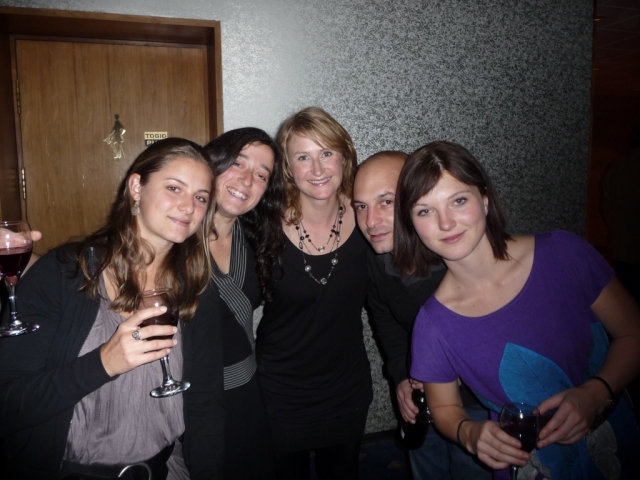 The Nordisk Panorama Five Cities Film Festival is an important event in the film industry in the Nordic countries.
It brings Nordic shorts and documentaries together in competition, shows films by new directors and provides a great opportunity to start a career in this field. The festival takes place each year on rotation in one of five nordic cities: Bergen, Århus, Oulu, Malmö and Reykjavík. This year Reykjavík was the host for the 20th anniversary of the festival. Our group was staying in a hostel in the centre of the city, just a few minutes from the cinema Regnboginn, the main venue where the festival took place.
Our group had really important tasks during the festival. This was great for motivation and experience in the organization of events. Before the opening, we prepared the cinema to receive the guests, this meant cleaning up, preparing bags with information, organising and decorating the place. We also had training about the procedure for the screenings during the festival. In each of the 4 screening rooms one of us was responsible for controlling the entrances and also communicating any problems with the sound or image to the projection team.
Other tasks were helping in the festival bar, giving information on the info desk at the entrance of the cinema, giving tickets to guests with passes, transporting films from place to place, and picking guests from the airport.
The gala dinner, when the festival's awards were delivered, was the highest point of this event. We were also guests and could meet several directors and film production people and enjoy the night with our hosts and guests.
During our free time we could enjoy the swimming pools and also had the opportunity to go to the Blue Lagoon after the the festival had finished.
Part of this workcamp was also environmental work in Reyknisvatn. We were working in a recreation area in a small forest, learning about Viking walls and
having contact with the local community in the school. We had just one day of work in the area but was a great opportunity to meet more people and learn about Viking Walls and other traditional methods in landscape architecture.
On the last night we organised an international evening where we could show some food and music from our countries to the rest of the group.
Find your workcamp
Icelandic Experience
SEEDS main supporters